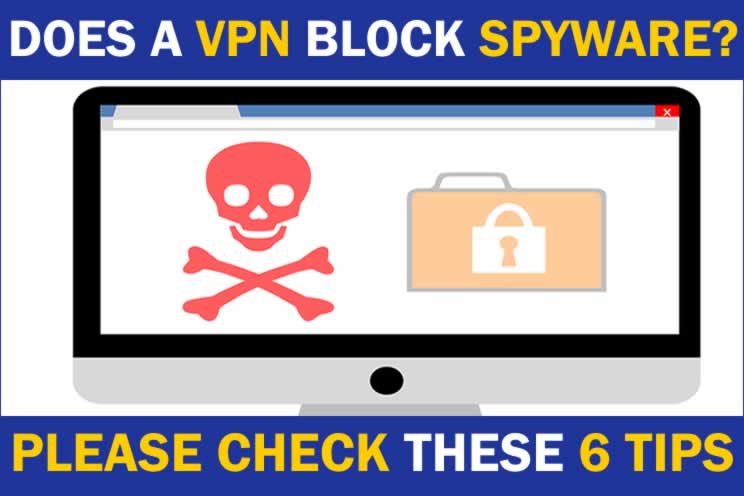 Spyware is a growing problem and making sure you're protected is vitally important including whether the VPN you use provides sufficient protection.
Does A VPN Block Spyware? VPNs cannot block spyware from being downloaded but some VPNs do include limited threat intelligence to check if a site is listed as malicious and if so, they can block the connection or show a warning not to proceed. Anti-spyware programs combined with VPNs provide more protection.
In the following part of this article, I will look at the steps you can take in in minimizing spyware from being downloaded.
1. Use a reputable VPN
I highly recommend using a reputable VPN as this will limit the opportunities for any spyware to be installed on your computer, tablet or smartphone during the VPN installation process (check out my latest list of VPNs).
Can My VPN Be Used To Spy? That's the first question I would ask when it comes to protecting myself from spyware. Many free VPNs can include rogue programs designed to capture your information and use it for malicious purposes or to sell to third parties as part of generating their revenue.  
I would use one of the reputable VPNs (click here for latest list) which have built their reputation on providing safe and secure VPN services and not stealing information or spying.
Tor
Using Tor (The Onion Router) for privacy can also be problematic, as this can infect your computer with malware, steal your private data, reveal your IP address, install hidden tracking on your device, leak your data to third parties and even steal bandwidth. So, whilst it looks like a great free opportunity, it may end up costing more than you bargained for.
2. Use Spyware protection
It's highly advisable to have some form of spyware protection, capable of detection and remediation, such as a quality Antivirus or Antimalware software installed. This will allow for any files you decide to download to be scanned either automatically by an anti-malware scanner for viruses and spyware or to be scanned manually by yourself before any installation is done.
This is very important as any software installation will require elevated privileges to install, this means the software has the ability to use these administrative user rights to install other programs like spyware, as well as the intended program.
If the Antivirus or Antimalware type software can quickly find out if the software being installed is malicious, it can save you the from inadvertently giving the rogue software free reign on your device during its installation process.
I use MalwareBytes as part of my spyware detection arsenal and I'm pretty pleased with how it's been able to block spyware and other malicious activities in its tracks. It's important to make sure your Antivirus or Antimalware program doesn't conflict with your VPN and I've found Malware Bytes to be pretty easy going working with my VPN and resulting in no problems.
Potentially Unwanted Programs
MalwareBytes has protection for Potentially Unwanted Programs (PUP) and this stops unwanted programs hidden with the main program from installing. These PUPs could include spyware and when this has happened, MalwareBytes has stopped the PUP from installing and alerted me with a message, telling me the software is trying to install PUPs.
3. Regularly scan for spyware
The MalwareBytes program I use, does a daily scan as well as offering real-time detection. The daily scan will run through a thorough check of my laptop and my smartphone, to check for any spyware.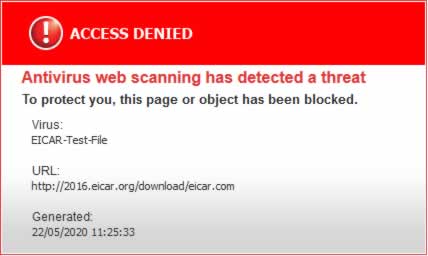 On my smartphone, there's also a check on the integrity of the applications installed, as sometimes spyware can come either disguised as legitimate looking applications or bundled as a hidden part of the application.
4. Use VPN malware Protection
Some VPNs have functionality enabling them to try to block domains considered to be hosting malware and spyware. This will stop your device from connecting to the website hosting the malware and spyware.
NordVPN CyberSec
NordVPN includes CyberSec features capable of blocking websites suspected of hosting malware or phishing scams, protecting its users from scams. This feature is not automatically enabled and needs to be enabled from the NordVPN control panel.
Private Internet Access MACE
Private Internet Access has what it calls MACE, designed to take any DNS requests and ensure these are resolved by a special DNS process. This special DNS process is aware of malware hosted domains and can potentially block these.
5. Use phishing link protection
I have Malwarebytes installed on my laptop and on my smartphone and this checks every website I connect to see if it's not listed as a phishing website. A warning comes up and tells me the connection to the website was blocked because it was suspected of being a phishing website. The detection is done in real-time, so as soon as a phishing link is suspected, it's immediately blocked.
The web browser, Mozilla Firefox also has some phishing protection built into it, as shown in the picture below.

The protection from phishing links also extends to my email program Microsoft Outlook, where if I click a link in an email and this link tries to take me to a phishing website, the connection will be blocked by the MalwareBytes software.
MalwareBytes keeps an updated list of website that are involved in phishing and when I try to connect to a website, the address of the website is checked by MalwareBytes to see if it is not on the list, if it is, the website connection is blocked as the website is deemed to be blacklisted as phishing site.
What is phishing?
Phishing is trying to deceive people to give up their passwords and credit card information as well as other sensitive information. Generally, people will receive an email with a message encouraging them to click on the link in the email body.
A message like 'We declined your last transaction for your safety, please press Confirm Now button to verify you're the account holder'. When the confirm now button is pressed, the link takes the person to a phishing website.
The phishing website will be designed to look like a genuine website by hackers and will have a form to enter login information, so when any sensitive details are entered like passwords, these details are captured by the hackers.
6. Use reputable application stores
Installing software from application stores poses a risk if they are not reputable, for example using the Apple App Store and the Google Play Store (on Android) ensures any applications have been through some form of checking and validation against spyware (there have been instances where rogue applications have slipped through, but this ends up being remedied by the applications being removed).
Installing applications from non-credible app stores like downloading an apk file (for Android) from a website and installing this directly, opens up the possibility of the application file possible containing malicious items such as spyware.
Likewise, on desktop computers and laptops, vigilance must be taken to ensure the software being downloaded is from a reputable website and not one set up to act maliciously with tainted downloads.
What is Spyware?
While most people know about legally guaranteed cookies and privacy policies, few know what spyware is and how it can damage your device. This type of malware is even more dangerous than viruses because it can destroy data as well as collecting personal sensitive data.
Spyware are programs that secretly record what you are doing on your computer. Spyware is used for a few perfectly legitimate purposes (companies can use it to check if credit card information isn't being copied and saved to computers), but the bulk of spyware is malicious. Its aim is typically to capture passwords, banking credentials and credit details, which are sent over the web to fraudsters.
Spyware is a computer program hidden in your computers or mobile devices that records your private data and sends that information back to those who created or monitored it.
Spyware differs a little from computer viruses in that it does not replicate itself, but because it is designed so that it is installed discreetly and works silently in the background, it is difficult to separate spyware from the growing threat of ransomware.
Spyware can steal your data, affect the functioning of your device, stay on a device that spies on your activities, and even perform other illegal functions such as cryptocurrency mining without your knowledge.
Government espionage and malware may take over most of your privacy and conversations nowadays, but there are other forms of malware, such as viruses, that silently infect your computer.
Conclusion
Fortunately, there are ways to prevent spyware from infecting your devices and sending your private information to hackers. By following the tips mentioned in this article, the chances of getting caught out by spyware can be drastically minimized.